Alt Z – New Feature By Samsung For Privacy!
Alt Z is feature newly launched for the Samsung A-51 & A71 phones concerned with privacy.
Quick Switch
When someone asks to see our phone,
it's hard to say no. In a culture so open it's not
easy to keep our privacy protected.
Presenting the Alt Z Life – a life where
your private content, apps and interactions stay
private with Quick Switch.
This feature lets you keep private files separate from the normally visible files, more like the hide folder feature in most of the devices. They also have an AI based separation system which helps you select stuff which can be kept in the private section.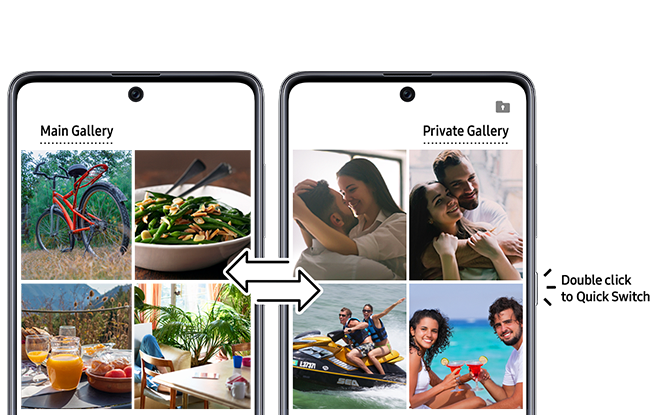 To toggle Quick Switch you've to double click the power button and then you're sent to the private space, just like the dual space feature which is usually seen in the Xiaomi devices.
Alt Z – Secure Folder
Secure Folder creates a private, encrypted space on your Samsung Galaxy smartphone by leveraging the defense-grade Samsung Knox security platform. The Secure Folder is the perfect place to store all the photos, videos, files, apps and data that you want to keep private. You can also add a passcode or biometric lock to keep your data secure. This feature can be turned on from the Notification Panel.
Samsung has rolled out a software update for A51 & A71 devices regarding the feature. This feature is not a new thing because Xiaomi had this even in its MIUI 8 which is very old. But considering the AI features and security through Knox this feature is way better and safer than the one Xiaomi had.
Also Read – Is The New OnePlus Nord A Flagship Killer Device? 2020
Subscribe Me – SmokieGaming
Subscribe TechParadise