Discord is a proprietary freeware instant messaging and VoIP application and digital distribution platform designed for creating communities ranging from gamers to education and businesses. Discord specializes in text, image, video and audio communication between users in a chat channel.
Discord is especially useful if you're trying to play PC games. The app makes chatting pretty easy, and offers search functions that can help you find other people and add them to a friends list for quick communication. Lots of people use it not just for talking to each other while playing games, but as an organizational and social tool.
Thanks to this breadth of functionality, users have also embraced Discord as a semipublic, forum-style community platform: Groups of players with common interests, such as fans of a particular game or studio, can create or join "servers," both public and private, where lots of people can meet and hang out, chatting via text, video, or voice.
While most of the servers are related to gaming, you can also find public Discord servers that focus on a variety of topics, including things like anime, cryptocurrency, self-improvement, and just making friends and hanging out. There's also nothing requiring servers be created for gaming, so if you want a place in Discord to discuss a topic, you can always make one. Handy places to find and search for public servers include Discord.me, Disboard.org and Discordservers.com.
Moderation/Management Bots
blargbot – http://blargbot.xyz/ – This bot can be used to customize your server in almost any way you can imagine. It has a strong custom command implementation that lets you make whatever commands your server is going to need. It can log messages and record moderation actions, and even have some basic automoderation if needed.
Vortex – https://github.com/jagrosh/Vortex/wiki – This is a basic moderation and auto-moderation bot. It doesn't require any setup for the basic commands (using native Discord permissions for its checks), and it's easy to set up some basic auto-moderation for preventing spam, advertisements, and raids.
Auttaja – https://auttaja.io/ – Commonly used for it's 'gatekeeper' functionality, which can help with mitigating problem-users from entering your server in the first place.
Utility/Information Bots
Game Bots
Probably not a good idea. You don't need any game bots. Please don't use bots as a means to increase server activity. These bots can be lots of fun, but they are almost never related to the topic of the server.
Bot Sites
Some Useful Bots (Suggestion From Our Side)-
1. GAwesome Bot
If you're looking to add a multipurpose bot to your Discord server, GAwesome is a perfect choice. It's a highly customizable and powerful bot, which is not just perfectly good at moderation the chats but also brings a ton of fun features to increase user activity on your server. It can kick, ban or award member ranks but can also be used to conduct polls, giveaways, generate sick memes, and much more.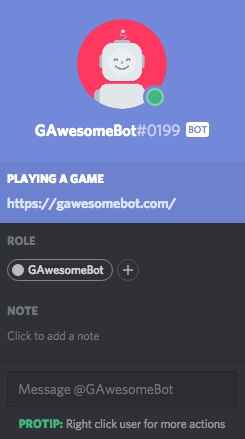 The highlight of this bot will, however, have to be the fact that it features a robust extension system. This means you can ask GAwesome Bot to show results from Google, Wikipedia, YouTube or even Reddit. You even have the option to organize your own in-chat custom RSS feeds.
Add GAwesome Bot to your server
2. Tatsumaki
Tatsumaki is an extremely capable Discord bot, which many online game streamers swear by. It extends you a ton of commands for moderation, setting welcome messages, notifications, and several other features. The bot is not just restricted to Discord but allows you to change the bot's settings from a dedicated dashboard. It also allows you to search the web, stay up to date with an RSS feed and more right within Discord.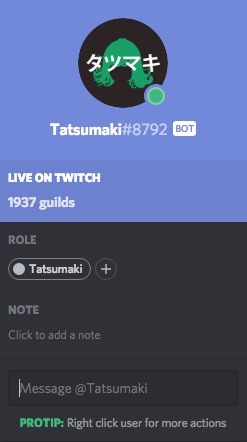 The most notable feature of Tatsumaki is its much talked about incentive system, which pushes users on servers to be more active by letting them earn XP and Levels. Your standing in a Discord server is shown in the form of a visually pleasing card, which pushes you to interact with users more often. You can use real money to customize the appearance of your cards.
Add Tatsumaki to your server
3. Dank Memer
Dank Memer is one of the top Discord Bots on the Top.gg list and deservedly so. As the name suggests, the bot is all about memes. With this bot, you can create memes within seconds, manipulate images, do gambling with memes and yes, there are specialized meme commands as well. You can generate more than 100 kinds of memes in real-time with prefix commands while you manage your Discord Server.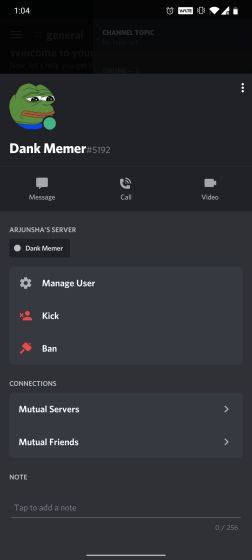 Other than that, Dank Memer has its own currency system which is really funny and also rewarding at the same. As I said above, there is stealing, gambling, and bank robbing which you can customize within the server. Further, Dank Memer also offers a depth moderation system where you can set up keywords and image examples for banning and muting unruly users in the server. All in all, if you love memes then Dank Memer is a must-have Bot for your Discord Server.
Add Dank Memer to your server
4. Mudae
Mudae is another top Discord Bot that you should definitely add to your server. More so, if you are an Anime fan or a hardcore gamer who loves gaming characters. Mudae is a Discord Bot full of anime and gaming characters where you can customize your profile and fight against other such characters. It has a repository of more than 35,000 characters like waifu, husbando from Manga and 100,000 images and GIFs from the community.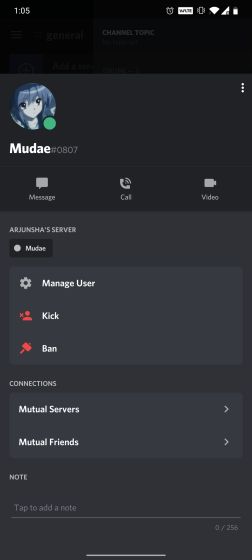 You can also take part in multiplayer games like waifu arena, catch pokémon and several other word-based games within your server. Further, there is a dedicated option for Anime quotes auto-generation which you can set up in multiple servers. Not to mention, Mudae also allows you to create and set commands just like Dank Memer for providing some degree of moderation.
Add Mudae to your server
5. Rythm
If you ever wanted a bot dedicated only for music then Rythm is one of the best Discord bots that you can add to your server. It's fully stable and has served more than 6 million Discord servers as of now. With Rythm, you can get the best music experience from multiple sources and that includes YouTube, SoundCloud, Twitch and more. While Spotify is not supported out of the box, you can configure the bot manually to support Spotify as well, but that will need some hacky workarounds.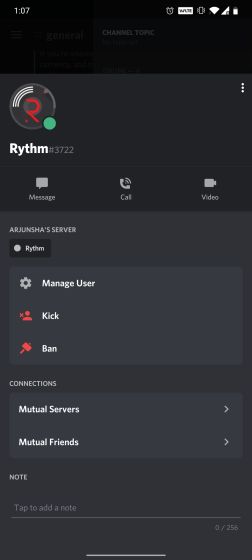 Having said all of that, the best part about Rythm is that it does bring any kind of music lag which is a major problem among other music bots on Discord. And not to mention, you will get music delivered without compromising on the quality of the sound. Further, you have support for lyrics, autoplay and comes with a set of prefix commands to control the music playback.
Add Rythm to your server
6. YAGPDB
Similar to Tatsumaki and Dyno Bot, YAGPDB is another Discord bot for managing a range of tasks in the server. YAGPDB stands for 'Yet Another General Purpose Discord Bot' so you can get a good idea about this bot. To be clear, YAGPDB is developed by the same developer who has created MEE6, a widely popular Discord Bot. However, the only difference between the two bots is that YAGPDB brings many new features that were lacking in MEE6. On top of that, the stability is rock-solid no matter how you are configuring the bot to behave.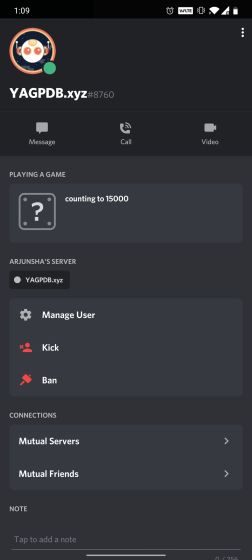 To give you a brief idea about the features, you can get feeds right on your server from multiple sources within a minute. It supports Reddit, YouTube and you can also configure other webpages manually. Other than that, you can create self-assigned roles for different purposes: reaction, moderation, banning, ignore and much more. There is also a powerful Automatic Moderator that allows you to set rules to mute, kick and ban after a series of violations of rules. Simply put, if you want a useful Discord bot that is feature-rich in every aspect then you should definitely test out YAGPDB bot in your server. I am pretty sure you won't be disappointed.
Add YAGPDB to your server
7. Sesh
If you look closely, you would find that Discord does not have any kind of scheduling or calendar management features available natively. So in such a case, you can use the best calendar bot for Discord, Sesh. It's a dedicated bot for calendar management, scheduling, reminders, event creation and more. You can easily create events in no particular format because it does not have any rigid formats to follow. Create tasks and specify the time in your most comfortable and natural language.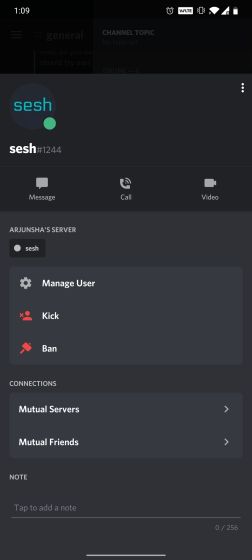 Apart from that, if you are a gamer then I would highly recommend this bot as it can help you set the correct time while connecting with players from all over the world. It supports automatic timezone conversion and reminds you about a gaming event in your local time. You can also integrate Google Calendar with Sesh so that is super convenient. Furthermore, you have support for polls to pick the best time, countdowns, recurring events, and configurable timezones. Simply put, if you want a proper calendar bot for Discord then Sesh is the one you should add to your server.
Add Sesh to your server
8. Dyno Bot
If you've just set up your Discord server, Dyno should most likely be the very first bot you install on the same to upgrade its capabilities. It's a feature-rich bot that gives you total control over its features using a dedicated dashboard, including auto moderation with Mod log, timed mutes and bans. It has also been updated to detect mass-mention or raid spam in your community chats.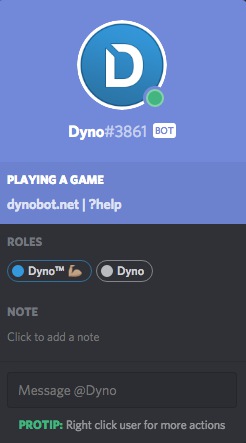 Dyno is also useful for airing custom announcements, especially when someone joins, leaves or is banned from the server. It can assign roles to users and post AFK statuses on your behalf. However, what I like even more is the fact that it comes with Cleverbot integration and can be used to post Overwatch stats, Google results but most importantly stream music from YouTube.
Add Dyno to your server
9. MeMezBot
Well, who doesn't memes that make you chuckle and roll on the floor (not literally)? If you are one of those users then the MeMezBot will certainly be of much interest to you. It's simply the best bot to share some quality "dank" memes with your Discord community. And if that doesn't interest you, it can even post poor quality memes as well.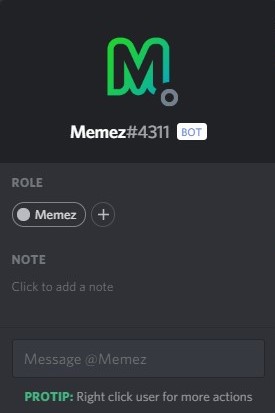 This meme bot brings some of the most popular memes, i.e cute cats, doggo, Pepe the frog and several other commands to spice up your conversation. You can even call upon MeMezBot to tell a story about your mama, someone's life or share random sounds in the voice channel.
Add MeMezBot to your server
10. MEE6
MEE6 is a powerful Discord bot which gives you full control of commands. You can set up different commands to automatically give or remove roles, send a message in the current channel, send welcome messages, create leveling system, and more. MEE6 also allows users to create automated actions for moderating nefarious users.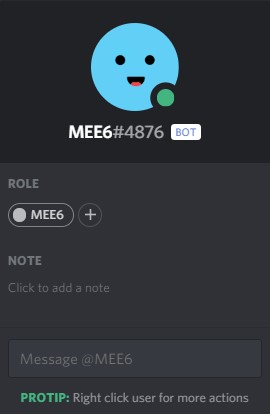 You can set up penalties based on number of infractions, moderate users who are spamming the server, ban them, punish them, and more. Finally, MEE6 also allows you to send notifications to your server whenever you or your favorite game streamer goes online. It's a bot you don't want to miss out on.
Add MEE6 to your server
11. Discord Translator
The gaming community should not be hindered by a language barrier. In a world full of battle royale games, where we are playing with gamers of different countries, language can be a big barrier in creating a community where we all can hang out. If that's the problem that you are facing, then the Discord Translator bot is just for you. The bot allows users to type messages in their language and then automatically translates them into the language they want.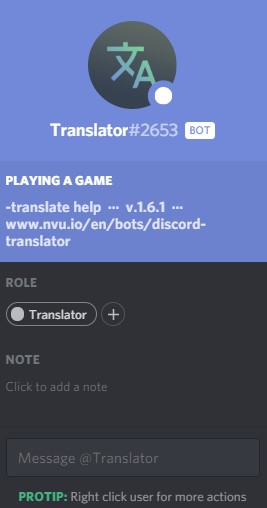 In fact, with a simple command, you can ask the bot to automatically translate your message into multiple languages. And it all happens instantaneously which is just great. If your Discord server is full of people from different nationalities, you should install this bot.
Add Discord Translator to your server
Also Read – How To Make Your Own Discord Server! At 0 Cost!
Subscribe Me: Aayush YEET
Subscribe: TechParadise
Download – Lalala